Your EMF Protection Resource: Separating Fake from Effective
​
Education
Our goal is to raise awareness about the growing threat of EMF.
Detection
We provide information and tools to help you properly detect electromagnetic fields & frequencies in your environment.
Solutions
We research and test EMF protection products to weed through the ones that don't work and alert you to scams. 
To combat the growing threat of EMF, people have turned to all kinds of methods and equipment that claim to protect against it.  One such method is using EMF protection crystals. Proponents theorize that using crystals is an effective way to "clear" the EMF that would...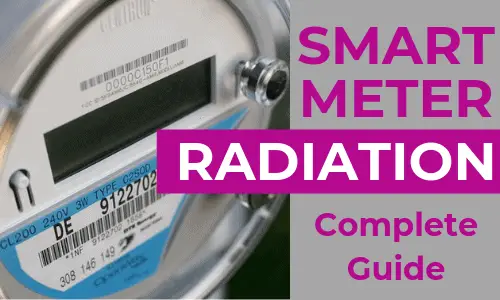 Smart meters pose such a threat today that we've written several articles on the subject and compiled them into an ultimate guide.
I get this question all the time... How do I know if I have a smart meter? So I figured it's about time to stop answering every email individually and have an in-depth article that answers any questions you may have. We'll talk about what smart meters look like, how...
If you've looked around the site, you've probably noticed we've been talking a lot about smart meters and the health concerns associated with them. Today's post is all about smart meter covers that shield your home from the radiation they emit. How Do Smart Meters...
Once you realize that smart meters give off radiation just like WiFi does, you may wonder how they compare.  That's what we're going to look at today. Now normally, "battles" involve good vs bad, but in this case, it just might be bad vs badder. Yes, I'm aware that's...
If you're looking to move and you're aware of the growing threat of EMF, you may be wondering... "Where are smart meters banned?!" I know if I could I'd LOVE to live in an RF and EMF quiet zone. But truly, it's hard to escape nowadays. Still, there are some areas that...
Listening to the radio, texting, and watching TV…. All of these are possible thanks to radio waves. But when you realize the effect radio waves have on your body, you might want to block them from flooding your home. I want to talk a little more about that today...
When we think of EMF, most of us think of cell phones and such. Not light bulbs… But unfortunately, light bulb EMF exists, and some are worst than others. In today's article, I highlight the "best" and "worst" lighting options. Let's dig in… Light Bulbs and EMF...
Hi, I'm Jordan – Certified EMF Consultant
I started this website to help families like yours shield themselves from electromagnetic pollution.
I became painfully aware of EMF when I developed an acute sensitivity to it. This sparked years of research – and eventually – my pursuit of formal education on electromagnetic safety. 
Whether you just want to learn more, or you're looking for effective ways to shield yourself, you'll find the resources you need here.
While we can't control the progression of technology, we can control its effects on our bodies through simple, smart solutions.
Start with some of our handy guides below!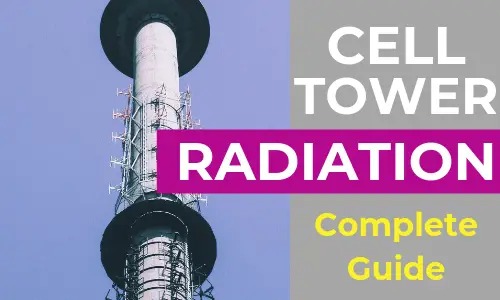 Mobile towers are one of the largest sources of EMF radiation today. They pose such a threat that we've written several articles on the subject and compiled them into a comprehensive guide.
If your'e familiar with mobile tower radiation – and the fact that it exists – you're probably wondering what a safe distance would be. We dig into that today and discuss different scenarios. Plus, what you can do if you realize you're too close. Why Is Mobile...
Imagine having access to the whole world with a simple click of your finger. That's exactly what smartphone technology can offer – unlimited sources of information & a wide range of connections. However, despite their convenience, cell phones (and...
Most of us have heard about the dangers of cell phone towers but how much of it is truth and how much is fiction?  If you own a cell phone -- and who doesn't these days? -- learning about the potential risks associated with cell phone towers is a must. Though it may...
Communication is undoubtedly easier these days thanks to the development of technology.  While a lot of gadgets make "instant communication" possible, one key player is the cell tower. Cell towers are sometimes referred to as cell sites. They are sites for electric...
I think you'll agree with me when I say that cell towers are EVERYWHERE these days. They're like the new Walgreens...there's one on every corner... What you may not know is that there are serious side effects of having mobile towers on (or in the vicinity of) your...
What Is EMF?
EMF stands for electromagnetic field, and everything has one – some are natural (good), others are artificial (bad). The energy projected by these fields is known as electromagnetic radiation.
One of the characteristics of EMF is its frequency (where it lies on the spectrum). Radiofrequency (RF) and Extremely Low Frequency (ELF) are especially concerning. 
Where Does It Come From?
Common sources of EMFs include:
Cell phones (any WiFi)
Computers, laptops, tablets
Appliances
Electrical wiring 
Cell towers & powerlines
Radios
Microwaves
Bluetooth
Why Do I Need to Protect Myself?
Artifical EMF sources can interfere with the electric functions within our bodies. Electrical signals play a vital role in the way our heart, brain, and nervous system communicate.  
Because of this, EMF interference can result in headaches, irritability, sleeplessness, brain fog & more.